Need a tool grinder for the holidays to sharpen mill cutters, tool parts & other tools?
Well, did you ask Santa?
Apparently, the kindly old man from the North Pole was gifting machine tools this holiday season to machinists who have done good and cleaned up stray chips from the shop floor:
Santa was recently spotted delivering a NEW HUGE HEAVY-DUTY Johnford HT-60CX-2D+C+Y Horizontal Slant Bed Lathe just in time for Christmas in the Medina, Ohio area! Johnford CNC machine tools are famous for being built like BIG tanks to make BIG chips! https://t.co/elpTNR841q pic.twitter.com/ftfzVQNPoP

— AbsoluteMachineTools (@AbsoluteMachine) December 18, 2018
Maybe you have a tool cutter grinder? Maybe you are a newbie and have no idea what one is. This post is for you, then, where we discuss what is a tool grinder and why you need one on your machine shop floor.
We covered the purpose of a tool cutter grinder in a previous post:
A Tool and Cutter Grinder is used primarily for metalworking and features an abrasive grinding wheel on a universal head with vise, headstock, tailstock and multiple attachments for holding the workpiece.

A Universal Tool and Cutter Grinder has a universal workhead that rotates and adjusts to any rake or angle at either horizontal or vertical positions.
What Are Tool Grinder Components?
Tool and Cutter grinders used for metal work generally use one of three wheels which include an abrasive grinding wheel with vise headstock, tailstock and multiple parts to keep workpieces moving around the work table. A Universal tool grinding tool contains universal work head and rotation that turns and adjusts horizontally and vertically.
Different Types of Tool Grinders
Tool grinders come in all shapes and sizes, each designed for different applications. One of the most popular types is the belt grinder which is used predominantly for metal fabrication and finishing operations. These machines use a rotating abrasive belt to remove material from a workpiece, usually metals, as quickly as possible.
Another type of grinder is the surface grinder where a machinist uses a spinning wheel for the grinding process to to smooth out or flatten surfaces by removing small amounts of material at a time.
A surface grinder is a machine that smooths out the surface of metal parts. It does this by grinding away small bits of metal with a rotating wheel. A surface grinder uses a grinding wheel to create a smooth finish on metal surfaces. Grinding wheels come in different grits, coarseness and colors that are matched to the specific application.
A machinist would use a K.O. Lee surface grinder to grind down the surfaces of metal parts to make them smooth and even. This is important for ensuring that the parts fit together properly and function correctly. Surface grinders can also be used to create certain shapes or textures on metal parts.
A tool cutter grinder is used to sharpen the cutting edges of tools and cutters and other cutting tools that become dull with use. The most common type has a vertical spindle that holds one or more grinding wheels at its end. This allows it to serve as both an insertable tool holder and a surface grinder in order to grind into shapes that can't fit within the confines of existing inserts/holders on most CNC machines . A machinist will typically need this piece of equipment when they are building something from scratch using metal parts.
When to Use a Tool Cutter Grinder?
A machinist would use a K.O. Lee tool cutter grinder to grind down the surfaces of metal parts to make them smoother and even, just like they do when using a surface grinder. The difference is instead of removing material from all over the part, they are only smoothing rough edges or uneven spots on specific areas. For example, you could use a tool grinder to smooth off bolts that need to be cut off after welding two separate pieces together in order to remove excess weld material before painting or reassembling everything back into one piece again.
All K.O. Lee tool cutter grinders come with an adjustable workhead that allows the operator to easily adjust the angle of the grinding wheel. This is important for achieving the desired finish on a part. In addition, all K.O. Lee surface grinders come with an optional accessory coolant delivery system that ensures optimal cooling of the grinding wheel and workpiece. This helps prevent excessive wear on both the grinding wheel and part being ground.
A lot of times these tools are used in tandem. For example, if you need to surface grind a part first and then cut some specific areas on that part with a tool cutter grinder, you would use both machines.
What to Look For in a Tool Grinder?
There are many important factors when choosing the right grinding machine for your shop. The most important factor being the size of your work area. 
Other factors to consider include:
The number of axes

Horsepower

Coolant delivery methods

Grinding wheel speeds
Go With a K.O. Lee Tool Grinder
K.O. Lee is known for being one of the best tool grinders in the world, their machines are built with both precision and durability to provide a high-quality product that most machinists would be proud to own.
One of these models is the KOL40M tool grinder which features an impressive 1.5 HP grinding wheel spindle motor along with three independent speeds at 2600 RPM, 3700 RPM and 6200 RPMs respectively.
The 40M requires a 61″ x 68.5″ floor space and has a 2560 lbs. machine net weight.
The K.O. Lee 60M tool cutter grinder is larger and features a 5-5/16″ x 44″ table work surface and a 10″ swing over table. The 60M tool and cutter grinder requires a 61″ x 108″ floor space and has a 2780 lbs. machine net weight.
Need a Tool Grinder in the New Year?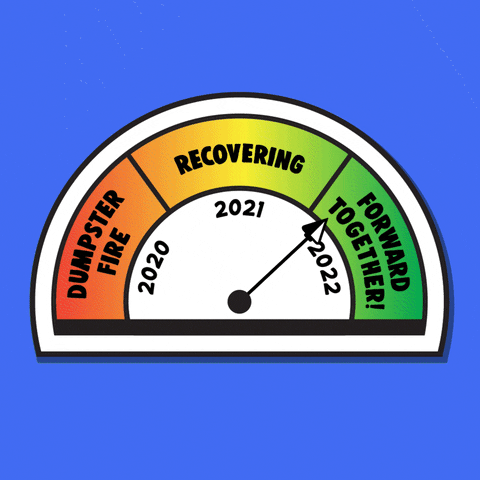 The holidays are a good time to add machine tools to your shop floor. We offer financing and we have machines in stock.
If you would like more information, click HERE or call +1 (888) 532-5663 (M-F 8am – 5pm ET) and select Option 2.
Happy New Year and we look forward to hearing from you!