RKL2800G
SERIES GEARED HEAD
HEAVY DUTY PRECISION LATHE
28″ SWING

58″ TO 166″ BETWEEN  CENTERS???

12 TURNING SPEED SELECTIONS


44 FEED SELECTIONS???

25 HP

INCH AND METRIC THREADING

CUSTOMIZED OPTION CONTENT
Reliability and performance with a legendary name in machine tools! Try the LeBlond RKL2800G Heavy Duty Series lathe with a 28″ swing in diameter and 57″ up to 160″ distance between centers.
FEATURES
HEAVY DUTY SPINDLE:
The headstock spindle is machined from forged alloy steel. It is hardened, ground and dynamically balanced.  Large through hole with convenient D1-11 cam-lock mount.  Special attention was given to lubrication channels providing a constant bath of oil to the three supporting high grade precision tapered roller bearings for long life.
12 SPEED HEADSTOCK:
Wide selection of fixed speeds coupled with a powerful 25hp motor to conquer your turning needs.  The lathe comes standard with 12 speed selections providing high torque up all the way to 1000 RPM. An electronic control panel is conveniently mounted with ON-OFF power indicator light, emergency stop push button, coolant pump switch and spindle jogging push button.  Lubrication channels are designed to provide constant headstock gear and bearing lubrication.
Wide BED with one piece BASE:
One-piece machine floor base is made of solid cast iron. Wide bed design is made of Meehanite casting that is vibration stress relieved. Bed ways are induction hardened to HRC 50 and precision ground. Precision hand scraped bed is designed with a removable gap further expanding swing capabilities. The proven LeBlond 2V and wide flat solid bed structure provides rigidity that assures accuracy and maximum stability.  Standard large volume removable chip tray makes for easy chip clean out and disposal.
25 hp Motor

Electrics: 480V/3PH/60HZ (other selections available)

Coolant System with Pump

Chuck Guard with Spindle Safety Interlock

Removable Front Chip Pan

Lockable Main Disconnect Switch

Lockable Electrical Cabinet

Halogen Work Light

Leveling Pads

Operation Manual & Parts List

Tool Box & Tools
Steady Rest with Roller Jaws (2.4″ to 11.8″)

Follow Rest with Bronze Jaws

Telescopic Taper Attachment

4-Way Quick Turn Turret Tool Post

4-Way Rapid Traverse

Thread Indicator

Two Speed Tailstock

Safety Red Spindle Brake Pedal

Electromagnetic Spindle Break System
Spindle Nose Back Plate

Moveable Splash Guard

Dead Centers

Operation Manual & Parts List

Spindle Center Sleeve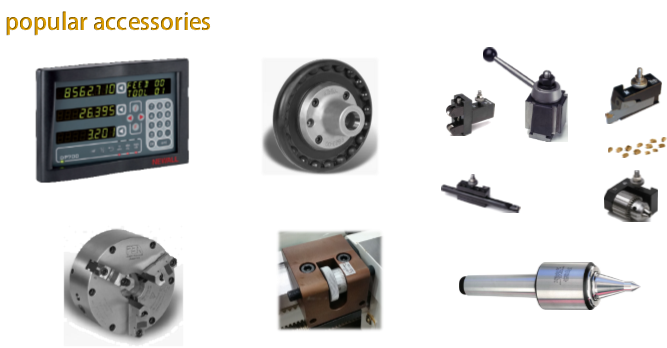 –

 RKL2800G
CAPACITY
Swing Over Bed
28″
Distance Between Centers
60″- 90″ – 120″????
Swing Over Carriage
19.5″
Swing in Gap
40″
Gap Length
12″
Cross Slide Travel
16.5″
Top Slide Travel
10″
Bed Width
18.125″

  –

HEADSTOCK
Spindle Nose
A2-11
Spindle Bore
6″
Spindle Taper
MT 6
12 Speed Selections(RPM):
15 – 1000

  –

THREADS
Inch Threads
2-28 TPI
Metric Threads
0.8 to 14 MM
Modular Threads
0.5 – 7
Diametral Threads
4 – 56
Lead Screw Diameter
1.75″
Lead Screw Pitch
2 TPI

—

FEEDS
Longitudinal Feed
0.0019 to 0.027 IPR
Cross Feed
0.0009 to 0.013 IPR
Feed Selections
36

–

TAILSTOCK
Quill Diameter
4.1″
Quill Travel
10″
Quill Inside Taper
MT 6

–

ELECTRICS
Spindle Motor HP
20 HP
Voltage
480V / 3PH/ 60Hz*
Coolant Motor
1/8 HP

–

WEIGHT
Approximate Weight (lbs)
???? / ???? / 17,000
SIZE
Base Footprint

–

Recommended Floor Space W x L
PHONE: +1 (888) 532-5663  Parts: Press 1  Machine Sales: Press 2   Service: Press 3
FAX: Parts and Machine Sales: (513) 943-0101/Service: (888) 532-5663